Location
Chidham, Chichester & Eastney Pier, Portsmouth
Some Extra Information
Camera: Sony A7II
Software: Lightroom & Photoshop
Lens Used: Sony FE 24-105mm F4 G OSS
Other: Lee Little Stopper & Lee Polarizer
The Story
So, Christmas is over and we are into a new decade as 2020 starts, I thought that I would take the opportunity in the break of the weather and the dank grey clouds to go for a little hike and locate a ship wreck off the coast of Chidham.
Having been to Chidham one time before i knew it was going to be a bit an hike as anyone that lives close by or has visited the site before knows the only parts you can walk is some of the roads and around the outskirts by the coast. There is plenty of signs and limitations stopping you from having shortcuts across the fields.

As a result, I packed some food, put on my hiking boots, camera and my eldest son and we set about trying to find the shipwreck.
We started the journey by parking in the Cobnor Farm Amenity Car Park

From here we followed the walking route around the coast and past the nature reserve. This alone was well worth the walk as it was teeming with wildlife and plenty of other walkers (of which all said hello).
However, this wasn't the reason that I dragged myself out as I was on a mission to capture the image that I wanted of a shipwreck in the water. I had done as much research as I could, checked the tide times and have made sure that the sun would be setting in the right location.
BUT, after more than one and a half hours of walking and hiking around there was no sign of a shipwreck just plenty of reeds and even the tide not coming in anything close to what I thought it would.
For a moment there was a thought of 'For G*! S&k#' before trying really hard to find another composition which just didn't appear.

All was not lost though as the sun come out and after walking more than half way around and going too far to turn around, we continued our walk and took in all the sites of this beautiful location.

After completing the 4.8 Mile walk as seen below, we then decided to take a drive to a different location to at least try and get one photo and kick of 2020.
So, we decided to go to another location that I have not been to before and see if we can grab the last of the light and grab one very quick photo, that location was Eastney Pier.
We got their and managed to setup the gear and although the light was not the best, the tide was great.
I took following picture with a Black and White image in mind, this is something that I am looking to do more of this year mixing up the colour and B&W images.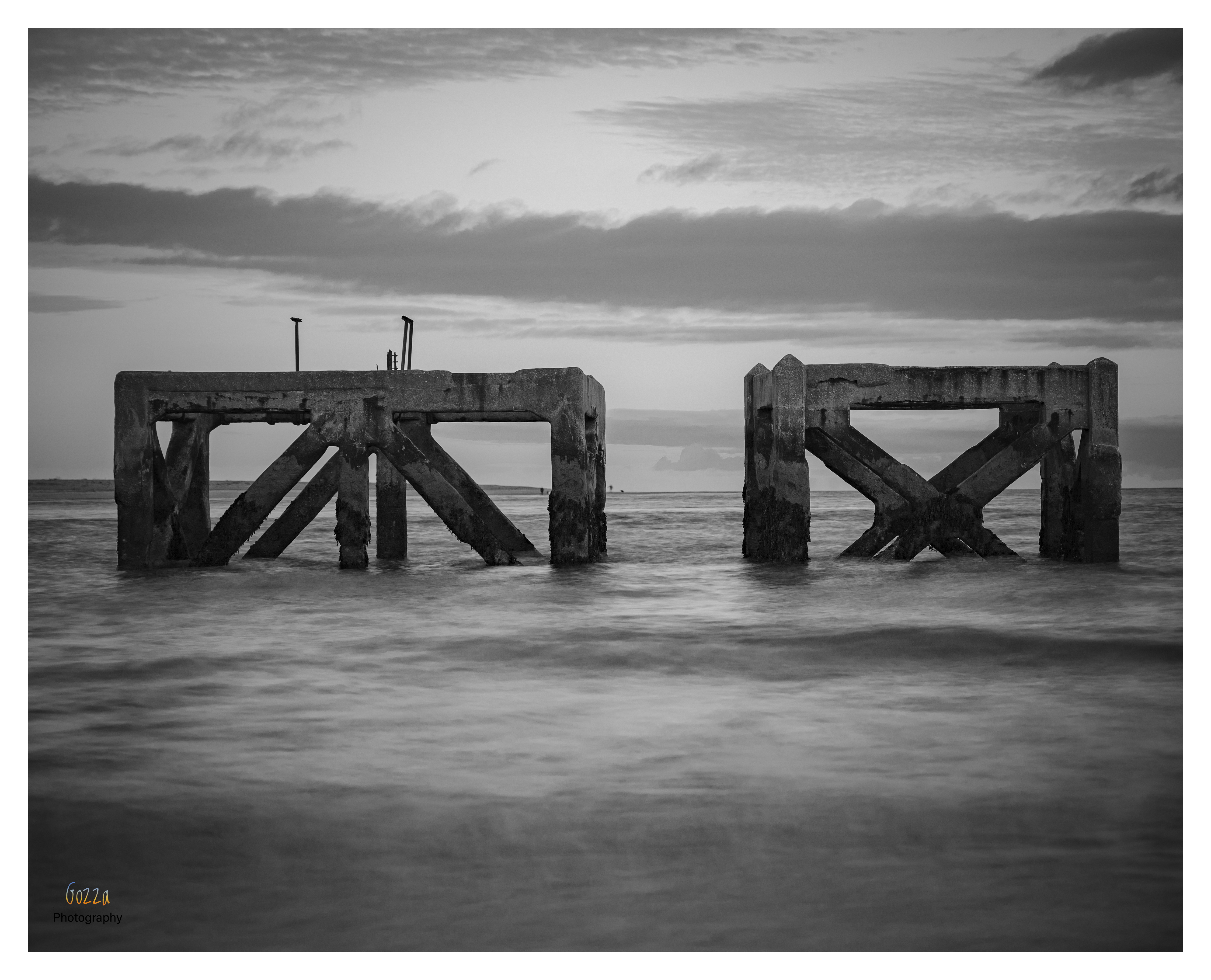 After taking this image and not really thinking that I would get anything else I had a little walk around and suddenly come across this composition. Everything that I have watched a learned by watching all my favourite photographers on YouTube suddenly come flooding in.
I grabbed my camera and started the recall as much as I could, and the resulting image was this one below.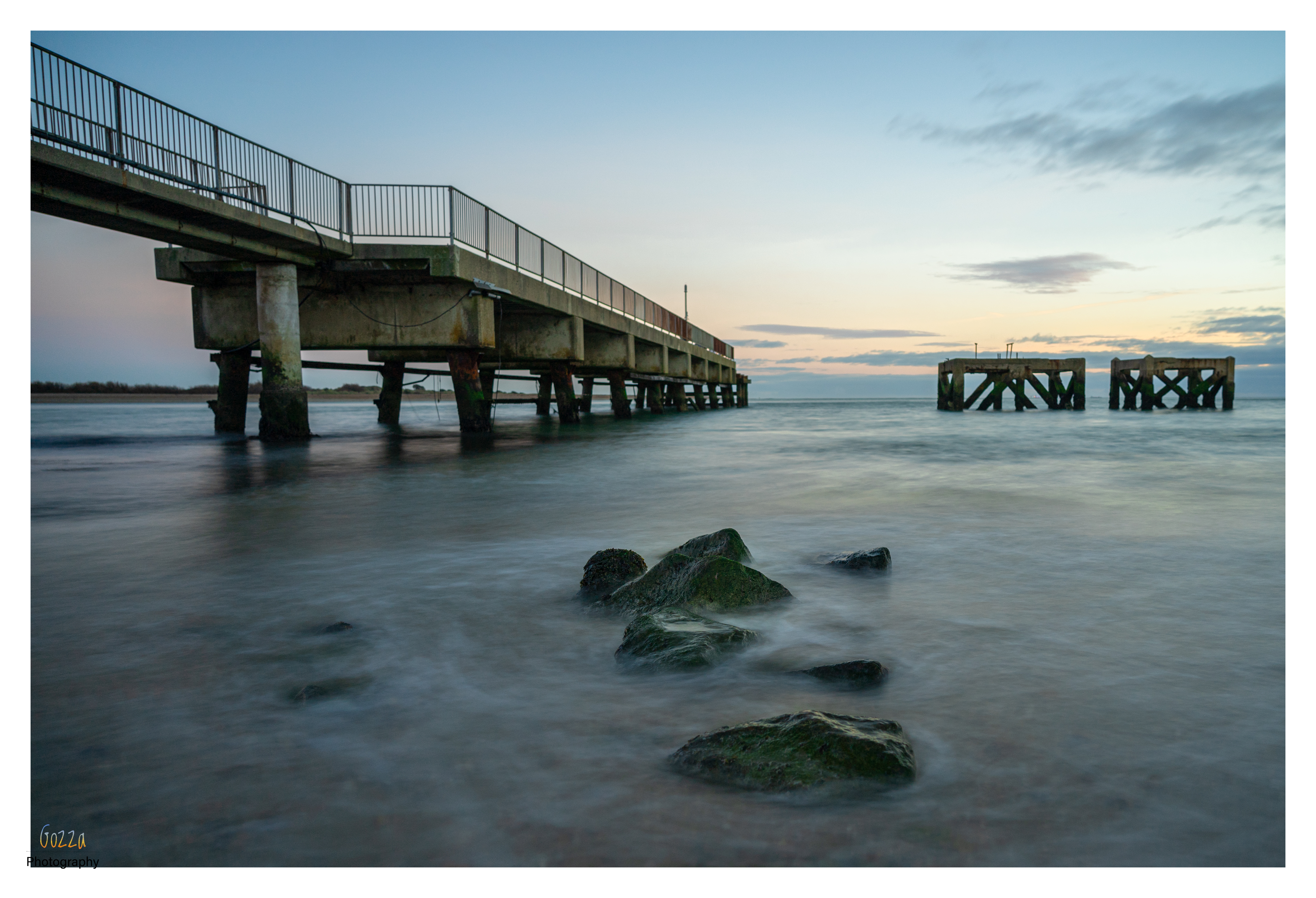 Over all what was a long day but enjoyable I was overjoyed with the image that I captured and will also remember this site for future images during the year.
If you have got this far in the blog and you are still reading I just want to say a massive thank you and I really hope that you are enjoying it.
If there is anything extra that you would like me to include in the blog please let me know and drop me a message.
Looking forward to 2020 and I hope to make this the biggest year yet in my photography and hope the bag some amazing images.
Thanks again for your support and Happy 2020