Location
Tipner, Portsmouth
Some Extra Information
Camera: Sony A7 II
Software: Lightroom
Lens Used: Sony Zeiss 16-35 mm F4
Settings: ISO 50 / 20mm / F22 / 6.0 Secs
The Story
Ok, this shipwreck can be found as you are leaving Portsmouth on the main road out on the left-hand side within Tipner Lake. It has been there for many years now and if you ever visit Portsmouth you have probably passed it without even noticing it.
However, to walk to the Shipwreck is a little harder as there is no safe and legal place to park that is close by so you must have a little bit of a walk to get there, but it is very much worth it.

The closest place to park would be Port Solent, if you're not sure where that is then you might need to google that one.
The you need to follow the path around the big mound that is behind the Paulsgrove Recycling center and then follow that until you are almost coming up under the motorway. Although I would highly recommend that if you are unsure as to how to get there safely then you sign up to one of the many photo walks (That are free) which will guide you there, or you just drop me a message and I can either arrange to guide you or give you instructions on how to get there.

However, once you have walked through all the overgrown mess and walked around the crash barriers, climb rocks and get yourself into a good position you are then greeted with great sense of calmness and tranquility. Even though you are a stone throw from the M275 leaving Portsmouth it is strangely very quiet.
Then when you are all set just sit and take in the view and enjoy your time there, for a great picture the best times would be sunset, so you will have to be patient and make sure that you get to the location with plenty of time.
The photo that I took was done with a Grad Filter and an ND filter then it was taken as a long exposure giving the sea that smooth look. Over all I was very pleased with the composition of this image and the colors that come from the sunset.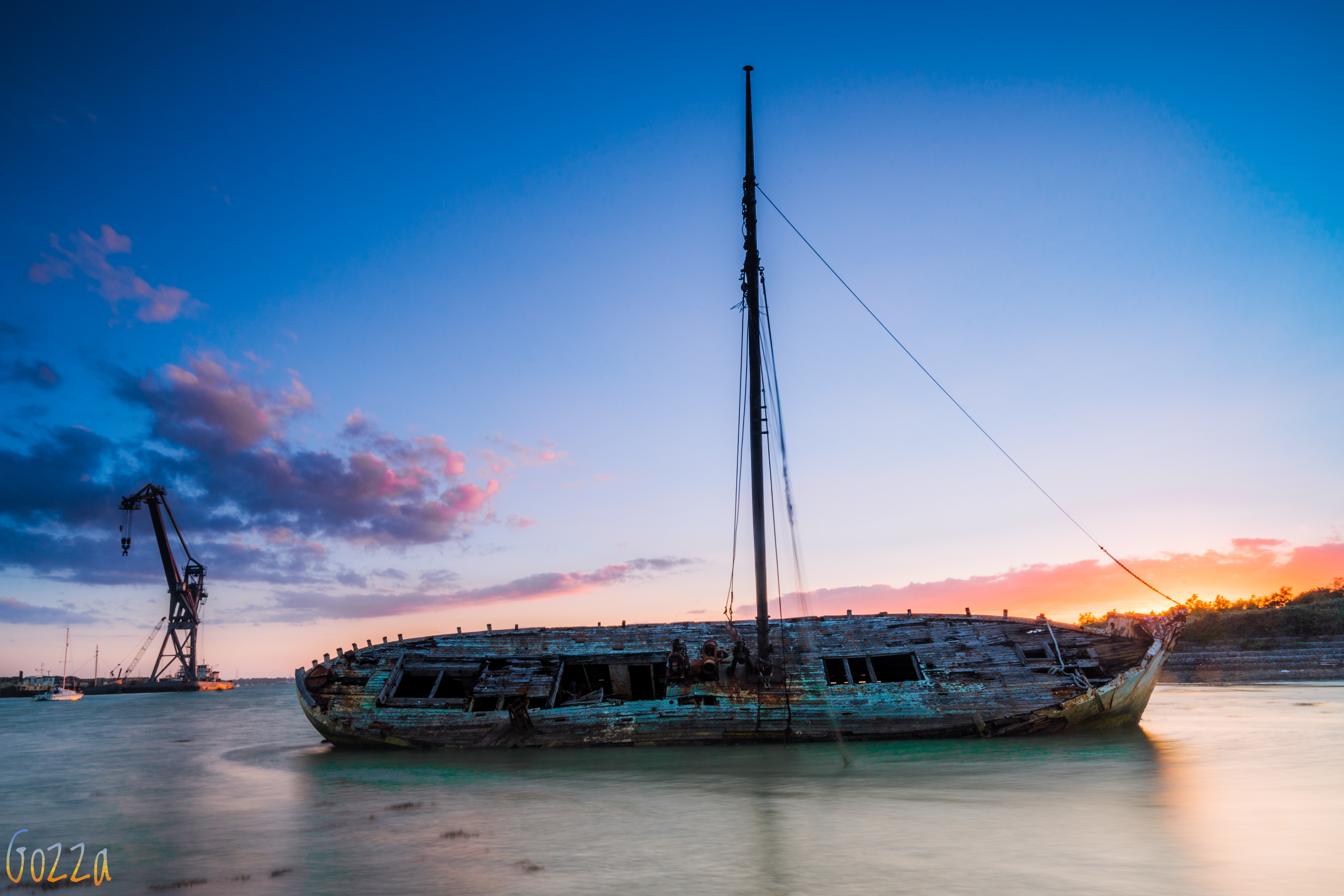 Let me know what you think of the photo and if you have ever been to this location before.
Again, Thank you!