Location
Butser Hill, Petersfield
Some Extra Information
Camera: Sony A7II
Software: Lightroom & Photoshop
Lens Used: Sony FE 24-105mm F4 G OSS
Other: PolarPro Polarizing Filter
The Story
So the weather was warm and the sun glowing bright so thought that it could be a good opportunity to test out a new location and see a great sunset and hopefully get a good picture of it.

I grabbed my camera gear, jumped in the car and headed for the hill which was about 20 mins from where I live. Climbed to the top making my way through the fields and dodging the stingers.

Finally i settled for a composition that I could test focus stacking on, it wasn't the best composition but the testing it would do just fine.
I made sure that there was subject in the front, hills filling in the middle and come detail in the background.

I decided to also exposure bracket the images and focus stack which meant as I was using the Sony A7II was a manual job adding a little bit more complexity to something that was already new to me.

Regarding the sunset, well this was the best it got as shortly after this the sun dissipated behind the cloud bank that you can see just above the horizon and with the gnats flying in the droves above my head I decided to call it and head home.

When I got back I spent some time refreshing the steps to take, watching some videos on YouTube and then I gave it a go and below was the final image that I come up with.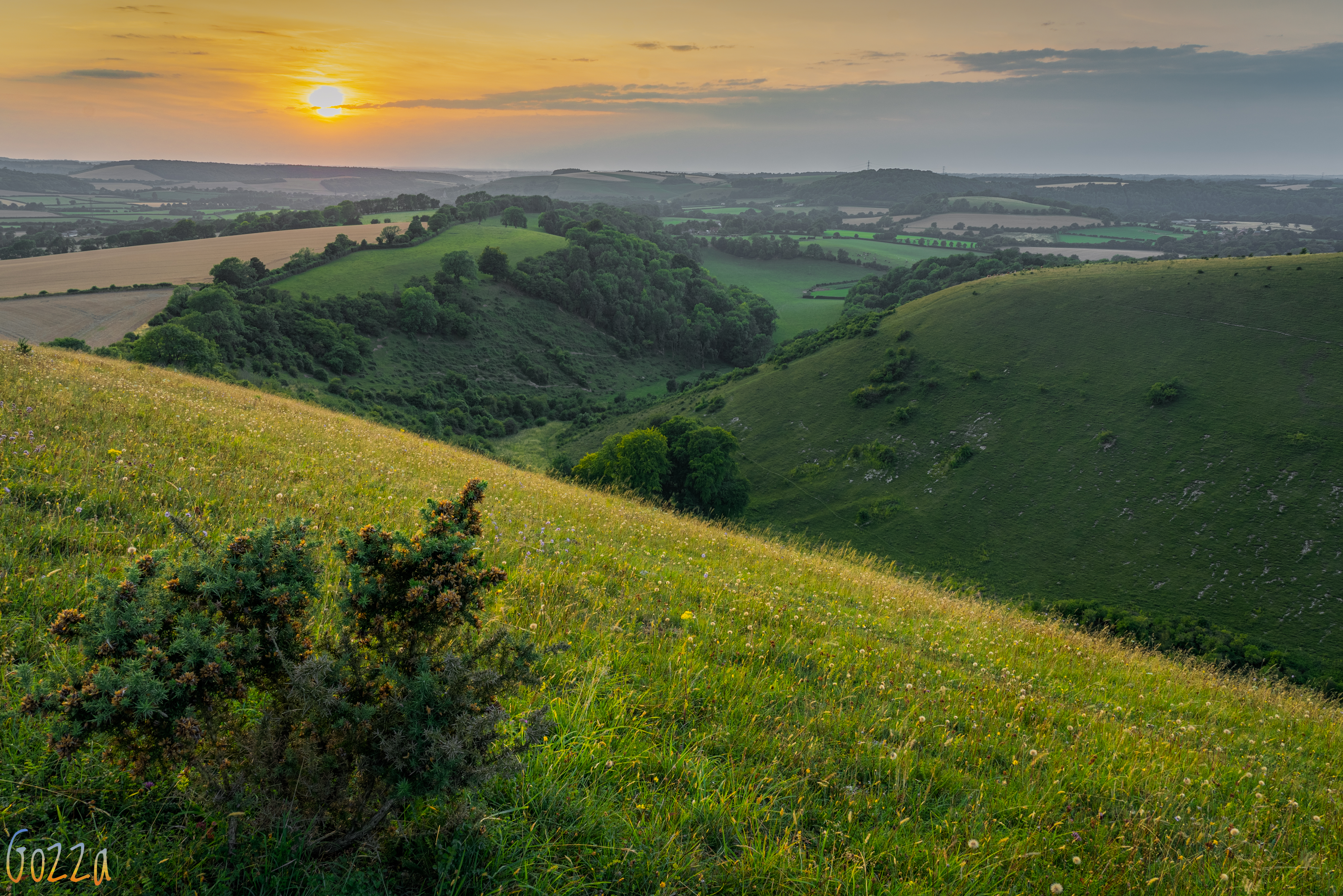 Please let me know what you think, what I could do better next time, and generally criticise the image as it will help me improve next time.
Thank you all once again, will see you soon!